Being a leader is a tough role to play. They guide people towards a path where they should be headed, for the sake of the team, the company or a common goal. Anyone can be a leader. As long as you keep an open mind to learn new processes, if you are gutsy, and if you can take accountability, you qualify. After all, leaders are not born. They are made. They are trained. Before leaders are made, they learn how to follow.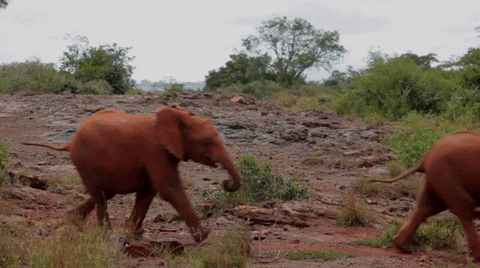 Being a leader is one thing. Being an amplifier is a very big thing. But what is an amplifier? Do we need amplifiers?
In its very basic sense, an amplifier is a device that uses power to increase the signal. Like an amplifier in a sound system, leaders who motivate can increase the power in the people around them to get more things done.
Amplifying is taking leadership up a notch. Amplifiers are transformational leaders who decided to go to the next level of the leadership ladder. They are leaders who have the ability to bring out the best in others. These generative leaders make a difference by turning up the talent in people and using that power to make things happen.
Amplifiers are leaders worth following – they help us do work worth doing and create cultures worth belonging to. They make a difference at all levels. Be it within a family, a business or a community. You'll know if the person you met was an amplifier when your before encounter seems smaller than your after encounter with that person. They replace fear with confidence, reduce confusion with clarity and their biggest impact is in how they move us to pursue a better future.
Motivational Speaker Matt Church says, "A business full of amplifiers can be heard above the market's noise, attracts brilliant people, and makes extraordinary things happen."
So, do we need amplifiers? Without a doubt, we do. Now more than ever. In this technological age where 24 hours aren't enough and we're bombarded with information, we need an amplifier who can give meaning to this overwhelming data and transform it into something engaging and relevant. 
Amplification influences culture and drives change. It's not something that is nice to do. It's a necessity. It requires some art, finesse and a truck load of courage. 
If you're now decided to be an amplifier or thinking of becoming one, you have these questions to ask yourself:
Am I ready to take the motivated and help them become motivators? 
Am I ready to not only be inspiring but to inspire others too?
Am I ready to teach the teachers and create the leaders who then in turn will do the same?
Take your time to reflect on these questions. After all, being an amplifier is not something you choose to do during your free time. It's a commitment and a responsibility because you will be changing lives. 
So, when are you going to be an amplifier?