We all have inner fire. This inner fire represents our passion to live. It is what separates us from the cold dead. But how will we have the gusto to live life if our everyday consists of a battle to get inside the train, out of this world work demands and personal problems? It's not enough to know that we have inner fire. What matters is what we do to keep that fire burning consistently despite of all these fire extinguishers.
I'll share with you four ways to fire up your inner awesomeness.
Feedback expands you. Failure limits you.
Carol Dweck, known for her work on the mindset psychological trait, says, "In a growth mindset, people believe that their most basic abilities can be developed through dedication and hard work—brains and talent are just the starting point. This view creates a love of learning and a resilience that is essential for great accomplishment." This is where your boss plays a crucial role in shaping your confidence and outlook on work through productive, continuous feedback. 
There is a stigma that if you are given feedback, you failed. This stigma causes people to feel sensitive when receiving feedback. There is nothing wrong with being sensitive – as long as it is in the right place and in a healthy amount. If you are sensitive to feedback, expand your emotional intelligence by reframing. Take in and accept feedback as something to further improve you instead of something to discourage you. 
One of Neuro Linguistic Programming's presuppositions is that There is no failure, only feedback. Accept feedback wholeheartedly as it will help you grow. A growth mindset brings out newfound confidence. Once you learn to reframe to take in feedback, you'll be able to propel your basic abilities to ultimate awesomeness that can surpass the skills of a person with a fixed mindset. Read books, do something you've never done before, explore places, and talk to people. As long as you're breathing, never stop expanding.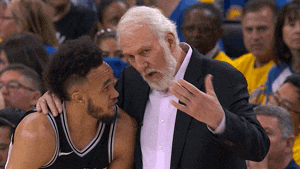 Inspiration surrounds you. Soak it in!
Oftentimes, we are so busy and lost in the trance of our daily grind that we forget to appreciate our surroundings until we turn into unfeeling robots of the industrial revolution. We must learn how to stop and see the beauty in everything. Go out and smell the flowers. Be moved by the majestic night sky. Hear the chirping of the birds. Taste dishes you've never tried before. Feel the wind envelope your body. 
Although this fairytale-like way of inciting inspiration is a good start, it's not always like this, especially for those who live in the urban jungle where things are fast-paced. Find beauty in the ordinary. Rethink the honks of the cars as a symphony of a thriving city. Go out of your way to brighten someone's day – offer your seat to a stranger inside the train or a jam-packed bus. You can also listen to some songs you've never heard before. Watch a movie that's been sitting too long on your watch list. Reimagine an ordinary dinner as a savory experience at a five star restaurant. Watch the people passing by. Share your smile to someone who gravely needs it. Spend quality time with the people who matter most to you.
Some say inspiration is hard to come by. This is because we are so focused on the visual aspect of things. We need to awaken and utilize all of our senses to fully absorb the inspiration in our surroundings. We can also reframe our mindset to juice out the inspiration in something that is not as inspiring at first glance. It is refreshing to see things in a different light. It's just a matter of how you see your glass – is it half empty or half full?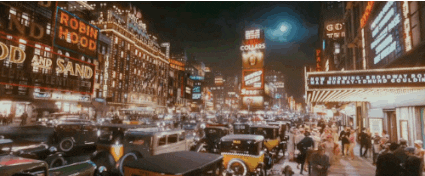 Rejection of negative vibes is a positive thing to do
Gargantuan challenges are tied with stress. Bad juju (negative vibes) also team up with stress to extinguish our inner fire. 
Constant reminder is key to behavioral conditioning. If you keep on reminding yourself to reject negative vibes, your thoughts will turn to your actions and your actions will speak volumes. Get your mobile phone. Go to camera, on to selfie mode then video record yourself forcefully saying, "Stop the bad juju!" with your name at the end. Save it to 'Favorites' then make sure you watch this every single day. 
The challenge ahead of you is never bigger than your inner fire. So, if you feel like your flame is dying down, just watch the video you recorded for yourself and after that, put your right hand on your chest and say, "I have inner fire" until it gets stuck to your brain.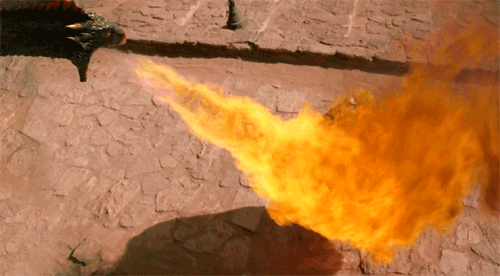 Energy from fear catapults you to enjoyment
Fear turns your feet cold. It leaves you stuck in one place while enjoyment is waiting hot on the other side. Fear kills the joy that awaits you. You'll never know what you're missing if you don't lift yourself up on the floor. Muster all the courage in your gut and move it to your feet. Feel free to pound your chest and shout. Shake off that fear out of your system. 
When you feel scared, think of something or someone you never want to lose then imagine losing that precious person or thing to what you fear. You surely won't let that happen, will you? 
Courage is not the absence of fear. It is the presence of fear while having the will to go on. Convert your fear into energy that propels you to move fast and forward. In that way, something positive was born from negativity. When you finally move and get to doing that activity that scares you the most, you'll realize that fear is nothing compared to your inner fire. 
Breakthrough is when you reach the finish line as an awesomely transformed person. Newly-established courage, joy, and learning are just byproducts of your awesomeness awakened when you do it scared.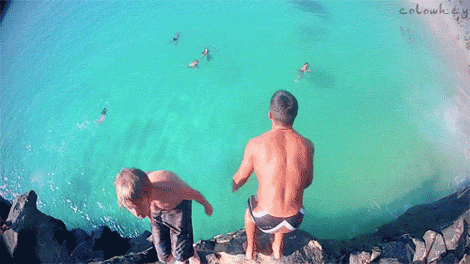 Sustaining our inner fire is both a choice and a responsibility. We must remember to feed it fuel every day and be with people who fan our flame so we can reach our goals and be the highest version of our awesome ourselves.